Wow, so pleased! Have just seen that me and kitty have won the monthly The Vegan Kind photo contest!
Can't wait to go shopping for vegan goodies at the TVK vegan supermarket!
Check out the review of the September lifestyle box (complete with kitty photobomb!) here.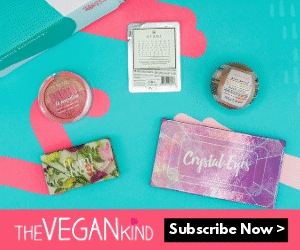 FYI – I've been subscribing to the TVK lifestyle box for years and am a huge fan. This page contains some affiliate links which means I would receive a very small percentage of sales from anyone making a purchase (this costs you nothing). And of course this never influences my editorial.